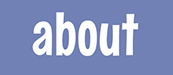 John Colquhoun is an award-winning Illustrator and Character Designer whose work has been featured in many national and local ads and on tv and online for clients like American Express, Aflac, Outback Steakhouse and Planters Nuts. He has also designed animated campaigns for Little Caesars Pizza, Ray Ban, US Bank, University of California at Santa Barbara and many others.
John grew up on Long Island (Massapequa), earned a BFA at New York Institute of Technology and worked for many years as an Art Director/Creative Director at several big New York City Ad Agencies.
In his work as an Art Director, he was able to work with many illustrators and animators he has long-admired (Sandy Kossin, R.O. Blechman, David Levine, J.J. Sedelmaier, Mike Lester) as well as create his own illustrations for agency clients and outside gigs (Shhhhh… don't tell them.) Among his many advertising achievements: landing on the flight deck of an aircraft carrier (US Navy) working with fellow Massapequan Jerry Seinfeld (American Express) and filming giraffes and penguins in South Africa for Planters Nuts.
Experiencing the AD/Illustrator relationship from the agency side has served John well since his transition to full-time illustration/animation. He understands the world of quick turn-arounds, client notes and various layers of approval and enjoys collaborating with the ADs, Directors and Animators he works with frequently.
When he isn't working on illustration assignments he enjoys playing tennis, adding to his collection of political memorabilia and watching English football on tv.
John is a member of the National Cartoonists Society.
He currently lives and works in Hillsdale, NY.